Animated window displays
On the high street, a universe of creativity, sound, video and animatronics.
25 September 2022
2 min. reading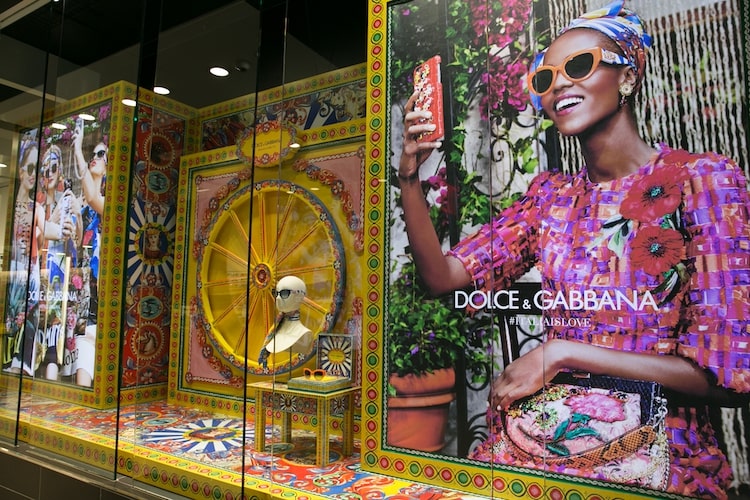 The distinctive Sicilian atmosphere in the window of Dolce & Gabbana in New York or the display for Ray-Ban in Sydney are the unique creations of graphic designers at La Cellula Lab in Turin. It's true that, for every single project, the team must take the vision of the brands they work for and execute it flawlessly. Even the tiniest details must fit perfectly within the selection of iconic objects designed especially to truly represent each brand's collections. Chic and colourful, Dolce & Gabbana's window display on 5th Avenue incorporates this creative duo's own style, for whom Sicily no longer holds any secrets.
The setting takes you on a journey. The concept is stylish and was created by using various unique elements. It required great attention and particular precision in order to create a harmonious effect. The wheel, from a Sicilian cart, is equipped with a mini motor that makes it turn slowly. The effect is enchanting and catches your eye. Whilst reminiscing about Sicily is Dolce & Gabbana's prerogative, for Ray-Ban, the team created a unique and complex graphic story. Here too, we find all the particular Ray-Ban "ingredients" and the Sydney store is no exception. In this instance, the task of the graphic designers was to reproduce an artist's studio. Easels, canvases, pots of paint, paint brushes, all meticulously chosen to create a red ochre atmosphere and the perfect scene.