Fleeting beauty
Specialist know-how and unrestrained art from young artists creeps into window displays.
28 September 2022
1 min. reading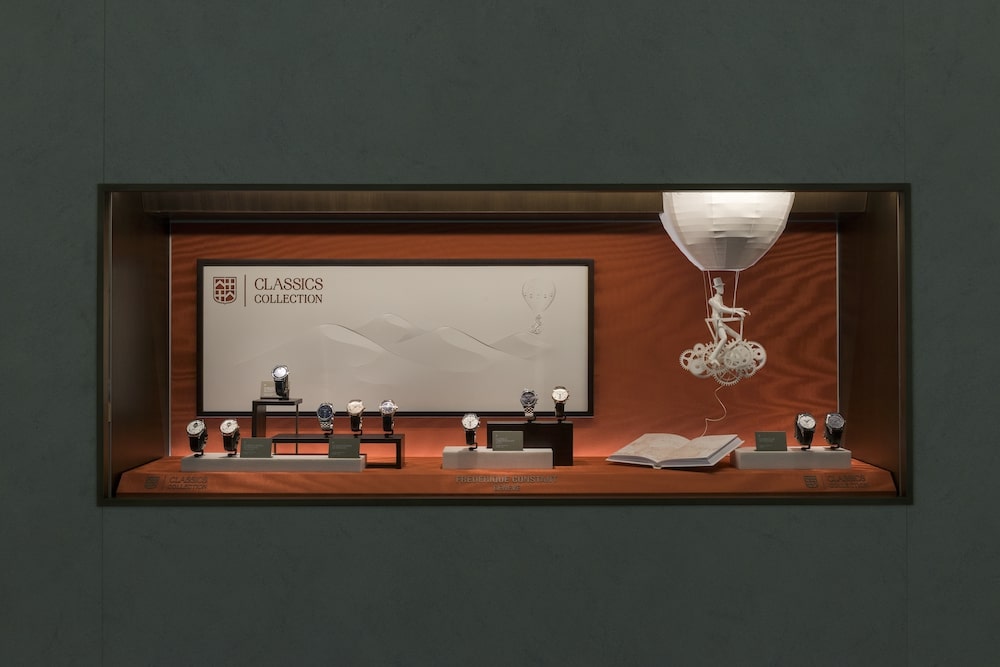 Capturing the identity of a watchmaker's brand and representing it in a window display involves a constant pursuit of excellence both in terms of creativity and set design. La Cellula Lab, in its role as Artistic Director, relies on a network of specialist artisans in order to meet the requirements and particularly high expectations of luxury brands.
During the 2018 Baselworld trade fair, the agency was supported by the talented hands of paper designer Mathilde Nivet to enhance a display window decoration project by integrating paper sculptures. Her extraordinary folded creations, elegant, refined and highly skilled, enhanced the timepieces placed in these displays. Poetry and emotion resonated from each creation. The hot-air balloon, taken from the book by Jules Verne, conjures a weightlessness and delicateness like that of which dreams are made.